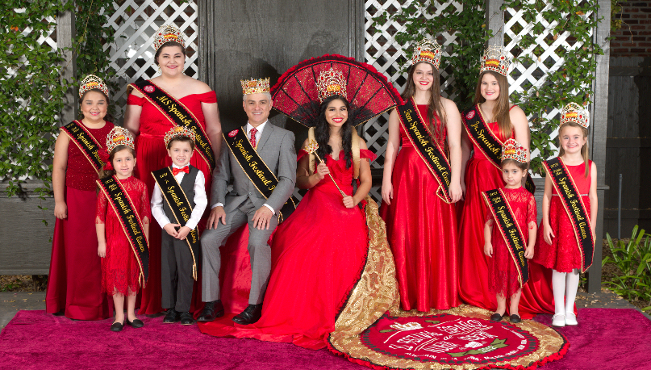 Thank you for visiting our website. Please contact us to request more information about our festival and donation services or to provide feedback about our website.
P.O. Box 12963
New Iberia, LA 70562
LAENI Board Members
Brinkley Segura Lopez, President
James Migues, Vice President
Darren Romero, Treasurer
Dustin Johnson, Secretary
Ebrar J. Reaux
Michelle Blanchard
Ricky Segura
Lauren Greig
Wayne Hollier
Heather Johnson
Fred Romero
James Viator
Tim Segura
Ron Migues
www.alhaurindelatorre.es
Crochet Ceiling down Church Alley Featured on:
Click here to read the article from Spain!
Spanish Festival 2016
featured on
AAA's Southern Traveler Magazine